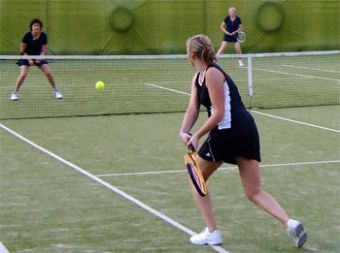 The West Highland Tennis Championships takes place in Oban, located on the West coast of Scotland approximately 90 miles North-West of Glasgow.
There are frequent bus and train services to Oban from Glasgow, or alternatively it is a straight-forward 2 hour drive from Glasgow, 3 hours from Edinburgh.
Oban itself is one of Scotland's most popular tourist destinations and as such has numerous visitor attractions as well as some stunning scenery. Known as 'The Gateway to the Isles', the town serves as a ferry link to several outlying islands.
The Tournament is held at Oban Tennis & Squad Courts, Atlantis Leisure Centre, Oban . Once in Oban driving south into Oban on the A85, turn left just after the King's Knoll Hotel and we're ahead or you.
Walking from the Centre of town/Station, walk up George Street keeping Oban Bay on your left. Turn right at Craigard Road and then left onto Dalriach Road we're 2 minutes ahead.
Parking is free and is situated on both sides of the building.
For Sat Nav enter : PA34 5JE